Last Updated on October 7, 2021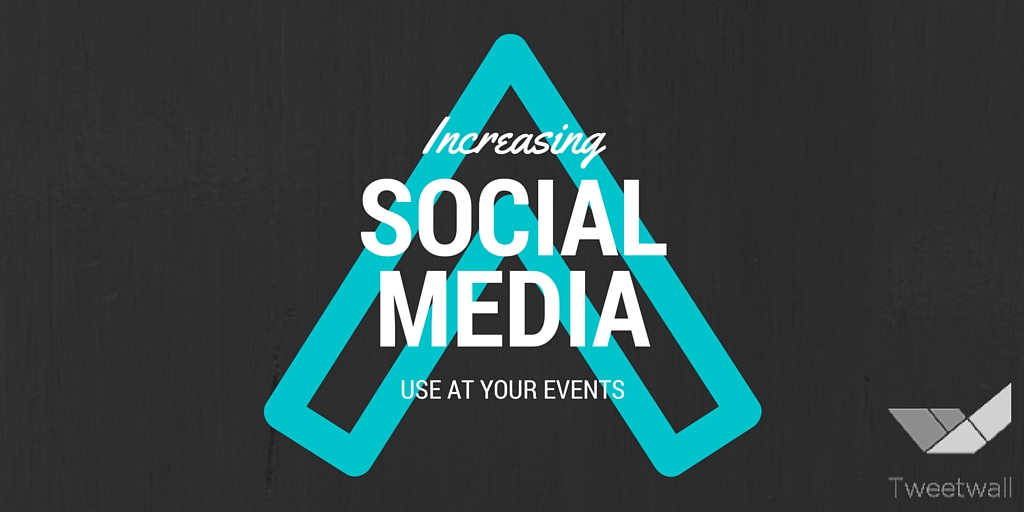 ---
With more than two billion active social media users scattered throughout the world, this trend is here to stay. There is no guessing as to whether Twitter, Facebook, Instagram and other social media platforms will continue to increase in popularity in the years to come.
Social media is used by many people for many reasons. There are those who uses these sites to share updates with friends and there are those who rely on social media to grow their business.
ALSO SEE: Acing Social Media on a Bootstrap Budget
And of course, social media has become a big part of the event industry over the past few years.
As an event planner, it's not your sole responsibility to increase social media use. After all, you can't make attendees do something they don't want to do. But here is the kicker: they want to use social media, you just need to give them a push in the right direction.
Here are several ways to help boost social media use at an event:
1. Start at the Beginning
From day one, make sure you establish a strong social media presence for the event. This can mean everything from sharing the event schedule on Twitter to posting images from past events on Facebook.
When you start the "social media train" early on, you can expect attendees to jump on board at some point.
2. Use Tools to your Advantage
Tweetwall, for example, is a great way to get your audience involved with Twitter. The tagline says it all:
"Engage your attendees with a realtime, fully customizable Tweetwall."
With a fully customizable Tweetball in action, you don't have to worry about whether or not attendees understand the power of Twitter. They will be able to see this right in front of them. Encourage them to post with leaderboards, contents & more. Also, it will help you show the event's social media hashtag to ensure proper use and encourage it to go even more viral.
3. Hold a Social Media Contest
Sometimes all it takes is a push in the right direction. And what better way to push people than by offering a prize? This is also another way to identify social media influencers in your niche.
Here is an idea: tell attendees to post event images to their Instagram page, using a particular #hashtag. After a certain period of time, such as 24 hours, the image with the most likes will win that person a prize.
Tip: make it a good prize, such as an iPad or gift certificate, as this will help boost engagement.
It's that Simple
People want to use social media, and events provide opportunities for sharing information and images.
YOU MAY ALSO LIKE: Getting Your Staff Active on Social Media
Don't shy away from this trend. Instead, implement these three tips to increase social media use at your next event.
Do you have any other tips to add to this list? Be sure to share with the rest of us! 
There's more from where that came from...
« Previous Post
Last week we looked into ticketing for your next event. We are now switching our focus to social media. How you can use it at events and then amplify it to get the most out of your marketing efforts?
Next Post »
With more than 400 million users, Instagram is now bigger than Twitter. While the social media platform has remained relatively the same since day one, things are now getting interesting in a hurry.