Integrate social media, live polling, and more into your video stream
Display posts on demand from all the major social media platforms
Everwall is used by the pros. Join 'em.
Used by many of the major Networks around the world, Everwall is the best way to show a real-time social media feed on your TV show using Chroma Key, as a backdrop on your set, during your online live stream as an overlay, or at your events.
We've provided more than 30,000 social media walls since 2008, and can support both event-based and ongoing requirements.
Chroma Key Ticker

Chroma Key Lower Third
The best way to display social media on streams.
Everwall has two self-service layouts designed specifically for Chroma Key integrations with your video stream. We can also custom build a reusable template that's on brand, and showcases the posts exactly how you want them to appear on screen.
If using streaming programs like OBS (Open Broadcaster Software), Everwall can be used as a Browser Source and the background—the green parts—will be made transparent automatically.
We couldn't make it any easier if we tried (and yes, we tried!).
Moderate content from anywhere in the world.
Since Everwall is a web-based platform, and you're essentially just showing a web page, it's easy on your video team. They just need to set it up once, and then can forget about it, and you can be anywhere in the world moderating the content.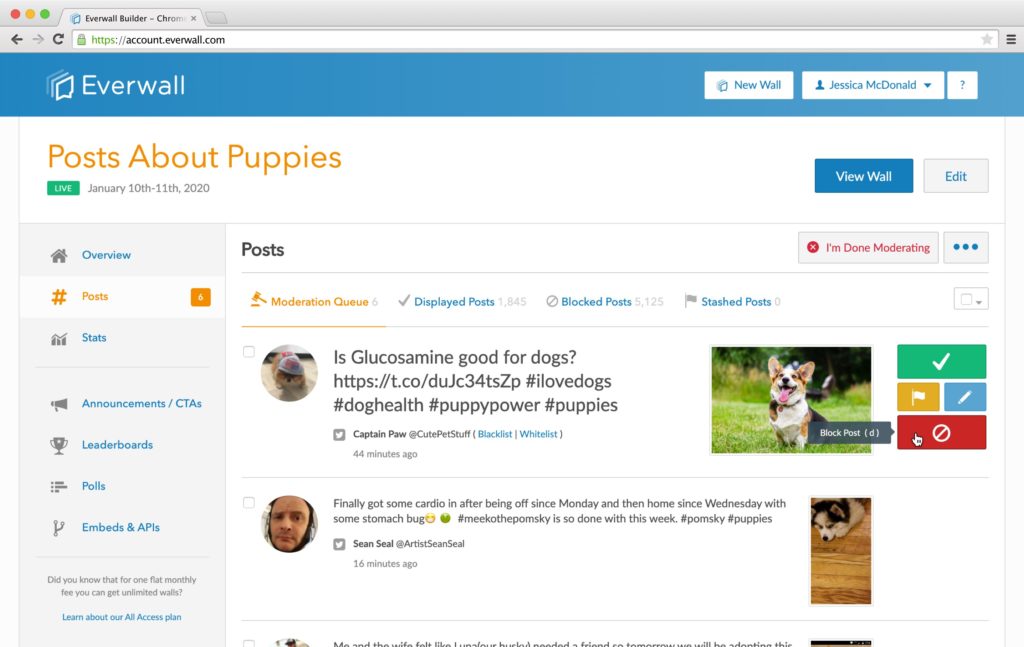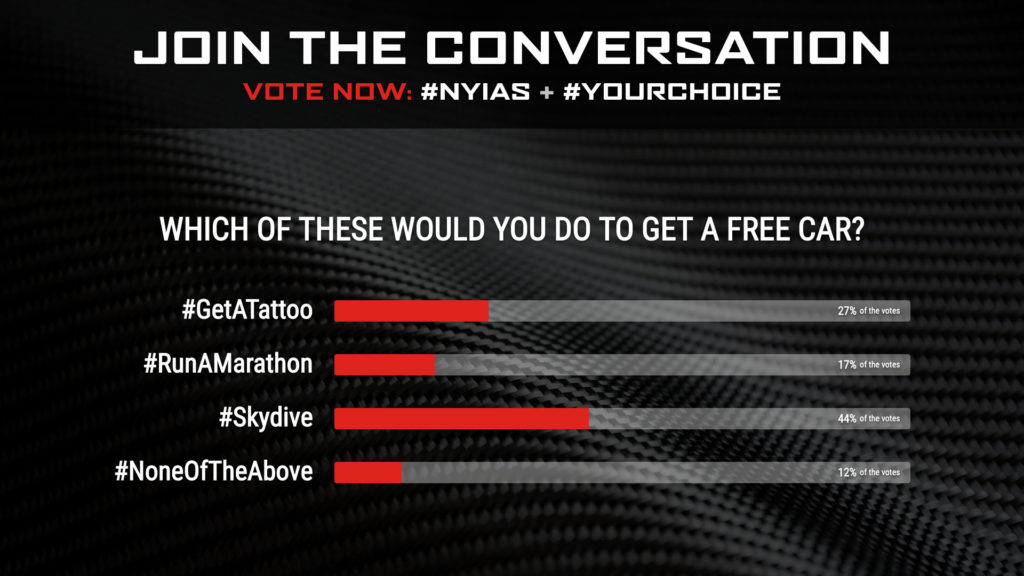 Real-time polling, for the win.
Not only can you use Everwall for displaying social media posts on your video stream, you can use Everwall for real-time audience polling as well.
Everwall is real-time, so you can ask for votes live on-air and have people interact with your production in real-time.
No fancy special hardware required.
Truth is, we know you've got enough things going and and you don't want to have to learn a new piece of hardware—so, why would we want to add another thing?
Everwall makes it simple, just connect any standard computer or laptop to your mixer via HDMI (or SDI, etc), open your Social Wall in Google Chrome, and then go full screen.  That's literally it for your video team.
You can moderate the content from anywhere in the world.
One-time use, or use it on an ongoing basis
Everwall supports creating "Event Social Walls", which are walls that only last for a few days, as well as "Ongoing Social Walls", which last until cancelled.
The pricing model for them is different (one-time vs monthly), but they both have the same great features and flexibility. If you don't want to worry about pricing at all, check out our All Access plans.