Last Updated on October 7, 2021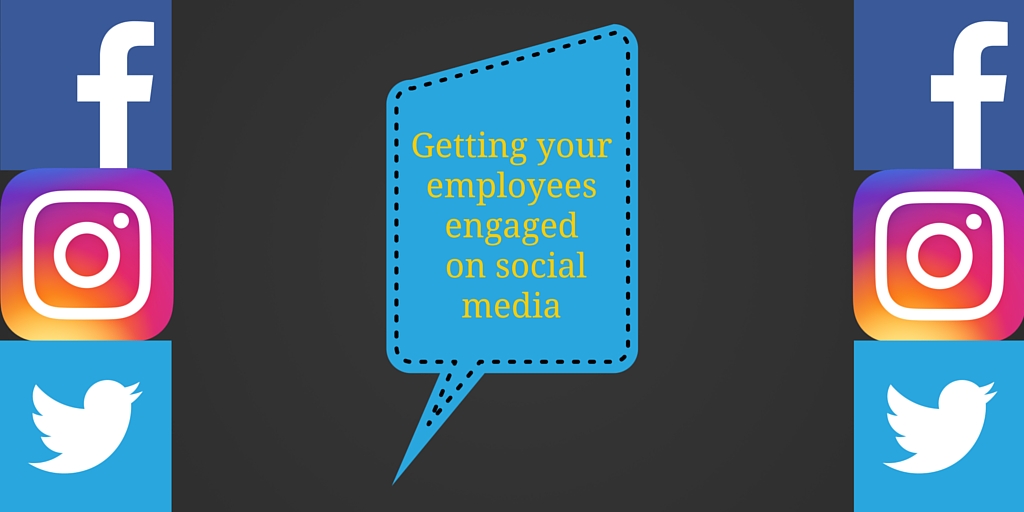 ---
Many of you are familiar with using Tweetwall for live events. This is a great way to engage attendees and boost social sharing. But did you know that Tweetwall can also bring a variety of benefits to an office environment?
As a company owner or executive, you are always looking for new ways to engage employees. Doing so can boost productivity, improve efficiency, and keep workers excited about their job. With the help of Tweetwall, you will find it easier than ever to engage employees. Here is how this technology can be implemented:
1. Giveaways Based on Engagement
Are you seeking ways to encourage social sharing by your employees? If so, a giveaway based on engagement and number of tweets is a great place to start. The prize could even be a shoutout on your company social media pages (if you have a larger following).
Thanks to Tweetwall, the results can be tracked in real time. This gamification gives employees a good idea of where they stand, how the competition is shaping up, and of course, what they have to do to win. Some good, friendly competition never hurt anyone, especially when it will help boost your sales. The more that your employees focus on getting employees into your restaurant or bar, the more money that is walking in the doors.
2. Host a Contest
A contest, especially one with quality prizes, is sure to increase employee engagement. Here is an idea to consider: see who can get the most photos of them tweeted by customers.
This may not work for every type of company, but it's perfect for those in which employees are always in contact with customers.
Bars and restaurants, for instance, could really benefit from this. Employees could encourage customers to take a photo and post it to Twitter with a particular hashtag.
Regardless of who wins the contest, nothing changes the fact that the final result is an increase in targeted social sharing.
Everything You Need to Know About Digital Signage in Restaurants
3. Team Competitions
Is your department better than another? Is your sales team the best of the best? Well, it's time to prove your worth.
For an office application, the leaderboard can be used to create friendly team and departmental competitions. You can offer company incentives to the winning team, such as: casual days, paid time off, free lunches, and other similar benefits.
With a leaderboard tracking progress, it won't be long before the competition heats up.
4. Create Polls
Forget about traditional ways of learning what your employees and customers think. Instead, you can use Tweetwall to create and display polls in real time.
For example, restaurants could take a poll amongst customers in which they answer a question such as:
What is your favorite dish?
What is your favorite drink?
Is there a particular special that attracts you to the restaurant?
Who is your favorite server or bartender?
It is one thing to create polls. It is another thing entirely to share the results with others. Tweetwall allows you to do so in real time, allowing everyone to see the results and share their thoughts on them. You can even ask wacky questions if you want to really liven the crowd up.
5. Hold Live Q&A Sessions
Company meetings are common, but let's face it: these aren't always exciting.
If you want to add some spice to your meetings, think about using Tweetwall to hold live Q&A sessions. This is a great way to add a unique take to the traditional meeting.
If nothing else, this gives attendees the opportunity to ask questions. These same people can also obtain answers to questions that may be on their mind.
Are You Ready?
These are just a few of the many ways you can use Tweetwall to engage employees. While you may have a few other ideas in mind, these five are a good starting point.
If you are still on the fence, here are a few things to remember:
Your team will also have fun coming up with ways to use Tweetwall, after all who doesn't love some competition that ends in them winning a prize?
It is easy to install Tweetwall on an existing screen or projector. No project is too big or small for us.
Engaging employees can be a very difficult task. Remember that helping them grow their personal social media brand and working with your company to do so is mutually beneficial. Regulars are where the money is really made.
How have you used Tweetwall in the past? Has it been successful in increasing employee engagement? Share some of your favorite Tweetwall tips in the comment section below.
There's more from where that came from...
« Previous Post
A decade ago, if you went around telling people that one day, everything from their fridge to their TV to their coffee machine would connect to the Internet, they'd look at you like you had two…
Next Post »
Many restaurants have come to harness the power of social media. They realize that this is one of the best ways to connect with prospective diners. But guess what?