Last Updated on October 7, 2021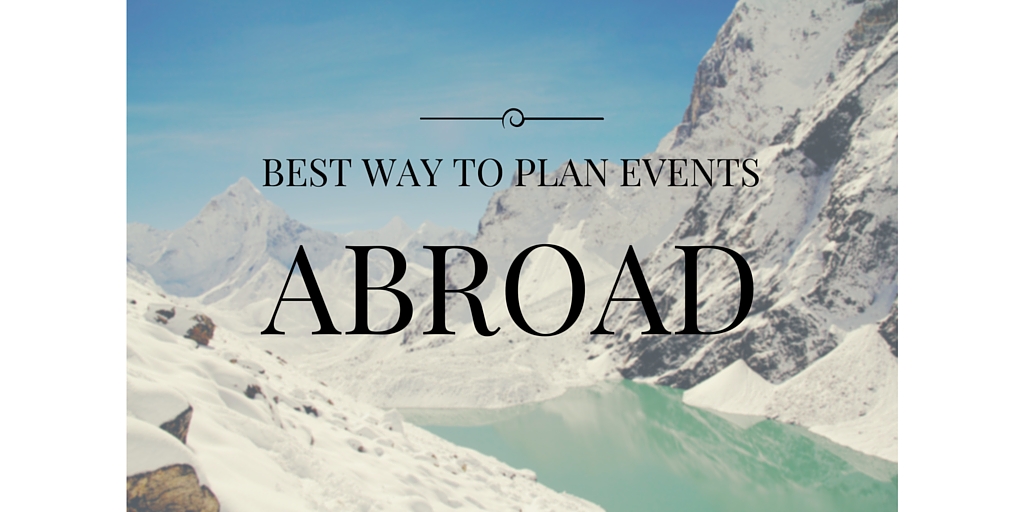 ---
Planning an event abroad can be a great idea, but here is something you need to remember: it brings forth a variety of unique challenges. If you are in charge of pulling off an event outside of the United States, there are going to be many additional challenges that rear their ugly head that you probably aren't used to, or even worse: not ready for.
Learn the Language
You don't need to be 100 percent proficient in the language, but it definitely makes sense to become familiar with common words and phrases. Not only will this help once you touch down, but it can go a long way in removing stress from the planning process. You are coming into another country as a guest, so keep this in mind when learning. Be sure to learn faux pas and beware of accidental mix-ups with pronunciation that could cause issues.
Doing this is worth your time to help assimilate quickly to the environment and show locals that you are working with that you at least gave it a shot to be able to work easily with them in their first language.
Double Check the Details
Remember this: there is a cultural difference between the United States and other countries.
For example, hotel conference space in the United States may not be the same in Europe. If you don't double check the details, such as the size of the space and available technology, you could be in for a big surprise.
Safety Comes First
This is not to say that you have selected an unsafe destination for your event, but you are traveling to a different part of the world. It is imperative that you do whatever it takes to remain safe, even if it means taking extra caution with everything that you do. It's better to be safe than sorry when it comes to matters such as security. Be sure to hire the best security teams and get multiple opinions on what level of security is needed.
Final Tip
Don't hesitate to provide attendees with everything they need to enjoy the experience. This can include but is not limited to:
Transportation arrangements
Local maps and guides
Detailed itinerary
Contact information
While most attendees will take care of these details on their own, it never hurts to provide extra information. It will help ease any concerns and assist in helping attendees having a better experience.
Do you have any other tips or points of advice? Be sure to share with us in the comment section below.
There's more from where that came from...
« Previous Post
The date is set. Your team is in place. The only thing left is to get the word out. Simply put, your marketing strategy will make or break the success of your event.
Next Post »
Ten Tips To Figure Out Who To Market To: Avoid marketing disasters by discovering and reaching your ideal consumers through these 10 tips. Bungled marketing: we've all experienced it at one point…