Last Updated on August 21, 2021
---
A while back, I talked a bit about what an event manager—and the brand they're working with—should do if one of their events goes south. That piece focused primarily on what an event management professional should do to avoid and mitigate trouble. Today, we're going to focus on how to manage a failed event after the fact.  We're going to assume that, despite your best efforts, you were unable to salvage your event.
What should be done after an event has gone off the deep end?
So, your event failed, what's the first step?
The first, most important thing you should do is listen. Who better to tell you what went wrong at your event than the attendees? Though they might not necessarily phrase it as clearly as you'd like, you can at least glean the basics from the buzz on social networks.
Pre, during and post event tip: search your twitter hashtag and Facebook Event Page comments for feedback of all types. We recommend communicating directly with people who may not sound positive. You can send a Direct Message on Twitter or share your comments if other attendees may benefit from the discussion.
Always, at a minimum, do a post-event survey by email to the attendees.
Besides gathering information from attendees, you should also ask your employees and speakers for their feedback on the event. What did they believe was done well? Do they know what went wrong? What could have been done differently?
It goes without saying you should spend a fair amount of time brainstorming in order to figure things out.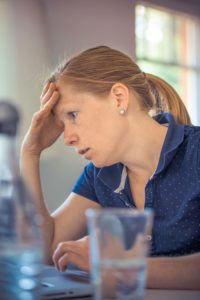 What's the next step?
Now that you've gathered a ton of data from your guests, your team, and the speakers, the next step is creating a post-mortem.  Without compiling everything you've gathered into something that's digestible by everyone on your team, you can't learn for this event's failure.  Create a post-mortem that discusses everything that wen't wrong, and what should have been done instead.  Use this document to learn from.
I think once you've created this post-mortem, you'll realize that it likely boils down to common issues that ALL events can have.
Common reasons for a failed event
For your benefit, I'll be going over a few of the more common stumbling points here.
Logistics
One of the biggest roadblocks to a successful event is logistics. As I've said before, running an event can be extremely complex, and is often an intimidating undertaking. When you have a chain of decision makers and a whole host of different people with different responsibilities, some wires are bound to get crossed unless you've established clear and organized lines of communication between them.
Suffice it to say, without some sort of event management software, you're bound to run into a few mistakes. Some of those mistakes can cripple your entire event.
Expectations
Of course, there's also a good chance you might have miscalculated your guests expectations. Not to beat a dead horse, but this is pretty much the core reason Microsoft failed with its Xbox One presentation at E3: the organization completely misunderstood what their attendees wanted, and people were left entirely dissatisfied. You need to do everything in your power to deliver value and make sure your guests leave happy.
Remember one thing above all else: this event isn't about your brand. It's about the attendees.
Technology
You might also have neglected to utilize the proper technology. If you didn't implement (or at least account for) mobile tech in the planning stages, it's worth considering that this might be a large part of why your event didn't quite work out. People use smartphones, tablets, and wireless technology—you need to as well—Slack for you and your event planning team, Bizzabo for your attendees, and fast, reliable WiFi on the day(s) of your event are great starts.
Event concept was "off"
Last but certainly not least; maybe you simply didn't have a strong concept going in—could you have made it more refined and targeted? Did you stop to think about why you should be running this event? About what made it such a worthwhile investment for your attendees to attend? Did your staff understand the goals of the event? An event without a strong set of ideas behind it; one without some core notion of what it needs to achieve or how to truly engage the attendees is one that's bound to fail.
In Summary
Sometimes, you can't control whether or not an event fails. But most of the time, you can reflect and figure out exactly what went wrong—and using that knowledge, avoid the train wreck of a failed event again in the future.
Have you ever had a failed event?  What did you do to learn from it?  Can you share it, if so, share this article below, and let us know in your comments.
There's more from where that came from...
« Previous Post
I'll be brutally honest with you guys for a moment: I don't think I've the stomach for event management. The sheer level of stress the job involves has caused greater men and women than me to…
Next Post »
As an event management professional, one of your jobs involves juggling your event budget with the needs of your client. Unfortunately, running an event isn't cheap, and a lot of clients will be…