Last Updated on August 13, 2021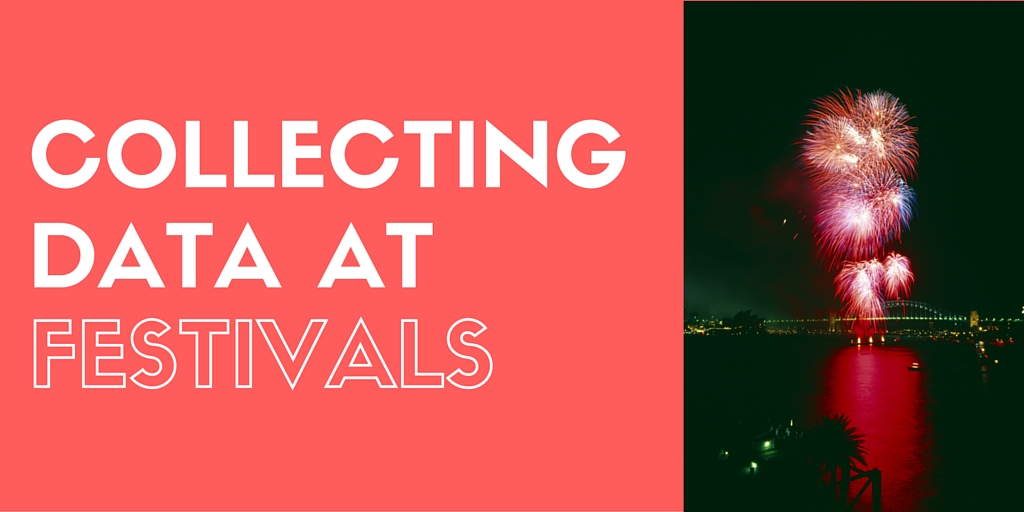 ---
Collecting data from your festival doesn't need to be a challenge and with a little planning, it can actually be easy, and give you insights you never thought possible.
As an event organizer, you know one thing to be true: the data you collect today can be used to make more informed decisions in the future. For this reason, it's a must that you learn the ins and outs of collecting data at a festival. By implementing the right strategy, you'll be left with mounds of data to comb through once your event comes to an end.
Here are three of the best ways to collect data at a festival:
1. Get Feedback from Vendors
This is so important, don't let collecting this information slide to the back of your to do list. Your vendors hold a wealth of data and statistics, so you want to reach out to each and every one to learn as much as possible.
For example, ask food vendors how many sales they recorded and how much revenue they generated. This will give you a better understanding of which vendors performed best. Subsequently, you can provide more targeted food and beverage selections in the future.
It also will give you an idea of how attendees moved around the event and what times were busiest for each vendor.
2. Track Your Social Media Reach
It's imperative that you track your social media reach. After all, it is one of the top marketing tactics you should be using. This is a great time to see what works, and what to change for the next festival.
How many mentions did the festival receive?
Have you collected both the good and bad reviews from social media sites?
Which hashtags performed best?
Using Tweetwall, for instance, can help you elevate your social media reach during a festival as well as amplify it. As a result, you're left with more data when everything is said and done.
3. RFID Tracking
When it comes to event technology and data mining, RFID tracking is something that deserves your full and undivided attention.
With this, you can do many things. For example, it can track where people entered the venue. Additionally, it can give you a better idea of how attendees moved through the event space.
RFID tracking is all about better understanding the tendencies of your audience, which allows you to adjust your layout and approach for future events.
Here are three ways RFID tracking can help you collect data:
Measure attendance at individual sessions.
Provide registration details, such as popular arrival times.
A better understanding of attendee interests.
Final Word
Collecting data at a festival may have been a challenge in the past, but this doesn't have to be the case in the future. With advanced technology and the right approach, you'll find yourself armed with more data than you ever thought possible.
There's more from where that came from...
« Previous Post
Social media has been taking the marketing world by storm for years now, that's nothing new. What's new is digital signage, and how it's changing the way customers use social media when in…
Next Post »
Wow, it's been a crazy year of behind the scenes development—and today we're finally ready to talk about them!