Last Updated on October 7, 2021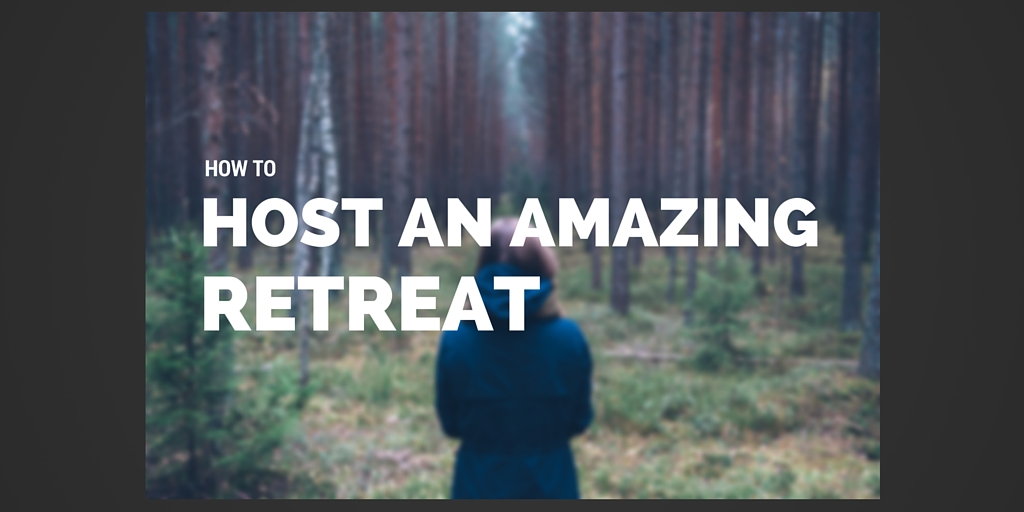 ---
Have you ever wanted to just step back and get away from it all? Take a break from the hustle and bustle of the city around you to relax on a remote beach, or explore the woods? You're definitely not alone in that.
Today, we live in a hyperconnected electronic and digital world. On a daily basis, we're bombarded with information from both our professional and personal lives – who can blame us for feeling a bit overwhelmed? Who can blame us for looking to escape the noise for a while?
It's precisely that desire that makes retreat-styled events such a great option. Whether you're looking to promote a brand or simply foster goodwill amongst your employees, there are few things that bring people together to a greater extent. Today, I'd like to explore three different types of retreats, and offer up a few tips that'll help you nail each respective one.
First Thing's First: A Few Words of Advice
Before we get into the intimate details of each 'type' of retreat, I think it's important that we start with a bit of cursory advice. Regardless of what kind of retreat you intend to host, all the advice outlined below applies.
Remember that marketing is everything: Like any other event, people are going to need to hear about yours before they attend. As such, a strong advertising campaign is essential if you're going to enjoy any degree of success. The how and where will vary depending on what sort of retreat you're hosting – you might post fliers in a yoga studio, or hand out brochures at an outdoor supply store. What matters is that you get the word out.
Names are important: A great name goes a long way in setting a great tone and feel for a retreat. Devote a bit of time to coming up with something that's both simple and memorable.
No vision, no success: What do you want your retreat to accomplish? What are your goals? An employee retreat might exist to incentivize or reward exemplary staff, while a retreat that's part of a contest is aimed at increasing brand awareness and brand loyalty.
Simplicity is best: It's really easy to get caught up and, in your overly-enthusiastic state, over-plan everything. Remember that retreats are, above all, an opportunity to relax. There's nothing wrong with a bit of downtime here or there.
Stay in Contact: Communication is vital – keep in touch with event staff and attendees through social media, email blasts, SMS, or even an event app.
Know your location: The place you choose to host your retreat is a reflection of you and your brand. Do your homework, and scout the locale beforehand. Don't be afraid to ask questions of the event staff, and to step back if something feels 'off.'
Always have a plan "b": Hope for the best, but expect the worst. Always have contingency plan in the event that something goes wrong with the venue, or the event itself.
Manage your liability: Especially in the case of an adventure retreat, there are a ton of risks your guests might encounter, especially if they're far from home. Work with your legal team to draft up liability waivers for each guest to sign. That way, if someone ends up injuring themselves, you won't have to clear your schedule for a court date.
Learn to delegate: You've an events team filled with talented, passionate people – use that resource, and save your own sanity.
Stretch Out With A Yoga Retreat
As of 2013, Yoga has become a $27 billion industry. At one time the sole domain of yuppies and flower children, it's evolved from a niche activity primarily geared towards new-age folk to one that millions of Americans actively practice (and, I suspect, millions more have tried). Yoga is now a leisure activity, a relaxing hobby that keeps its practitioners calm and centered.
What better choice for a retreat event?
Of course, one thing you'll need to take into account with a yoga retreat is the instructors – bearing in mind that many of your attendees will likely be there because an instructor they like recommended it. If you're not a yoga instructor yourself, scout out your city and find a few! The more people you get on-board with your retreat, the better, after all.
"I spend hours on each yoga class I create for my yoga retreats," explains yoga instructor Candace. "I want the playlists to work well with the sequence of the class, and I want each class to have a pose or flow we work up to so I need to make sure their bodies are prepped."
Candace emphasizes preparation, driving home the importance of knowing your yoga sequences inside-out, prep only classes you're confident in teaching, and offering a wide variety of classes unless you've promoted the retreat as focusing on one particular style.
"Most retreats have a yoga class in the morning and a yoga class in the evening, with the whole middle part of the day off so the students can explore or hang by the pool and relax," she continues. "But as the instructor, it's obviously important to always remain available for things when they come up."
Get Back To Nature With Glamping
Another interesting new trend in event management is glamping – literally glamorous camping. Billed as a way to experience the great outdoors without sacrificing the luxury of the civilized world, glamping's focus is on providing creature comforts like high-quality furnishings, electricity, and running water. That isn't to say you aren't still out in the wilderness, mind you.
When you go glamping, you're still staying in portable shelters. They're just a bit more luxurious than you might be used to, like the tents at the Elephant Hills Camp, which offer tailor-made beds, coffee-makers, and a hot/cold shower. Again, luxury's the key here.
Your best bet for hosting a glamping retreat is to work with one of the venues that already offer glamping service, as unless you're working in a multimillion dollar corporation, you probably won't have the budget to set up a glamping resort on your own. The good news is that there are plenty of destinations for you to choose from.
Choose whichever one best suits your brand, and get in touch with the venue owners to start making arrangements.
Take Everyone On a Grand Adventure
Last but certainly not least, we've got adventure retreats. They're pretty much exactly what they sound like – remote wilderness retreats that place an emphasis on activities like hiking and fishing. Camp Fit Costa Rica, for example, is a 25-acre jungle venue which hosts a full service resort and fitness facility, perfect for an athletic retreat or some exploratory hiking.
Your biggest issue here, unsurprisingly, is liability. Especially if you're going well off the beaten path, there are a ton of hazards your guests might encounter. You need to ensure you've got trained healthcare professionals on-staff and ready to assist in the event of an emergency, and that all staff have been briefed on the potential risks your team and guests might encounter.
It goes without saying here that a crisis management plan is a must. You need to have clear policies in place in case something goes south; clear guidelines for your team to follow in an emergency situation.
Closing Thoughts
Hosting a retreat can be an incredible experience – and a rewarding one, too. The examples I've listed here are only a few possibilities. Get out there, and start thinking of a few of your own. You won't regret it.
There's more from where that came from...
« Previous Post
Ten Tips To Figure Out Who To Market To: Avoid marketing disasters by discovering and reaching your ideal consumers through these 10 tips. Bungled marketing: we've all experienced it at one point…
Next Post »
A decade ago, if you went around telling people that one day, everything from their fridge to their TV to their coffee machine would connect to the Internet, they'd look at you like you had two…