Instagram + Everwall = Instagram Wall
Everwall is the best way to display Instagram at events.
Display Instagram Posts Within Seconds
Pull in any post using the hashtags you define, and display them at your event instantly as they're happening. Instagram posts are just seconds away from creating more engagement at your event.
Everwall supports both Instagram Personal accounts and Instagram Business accounts. To pull in posts by hashtags, you must have an Instagram Business account—don't worry, it's easy to set up if you don't have one yet.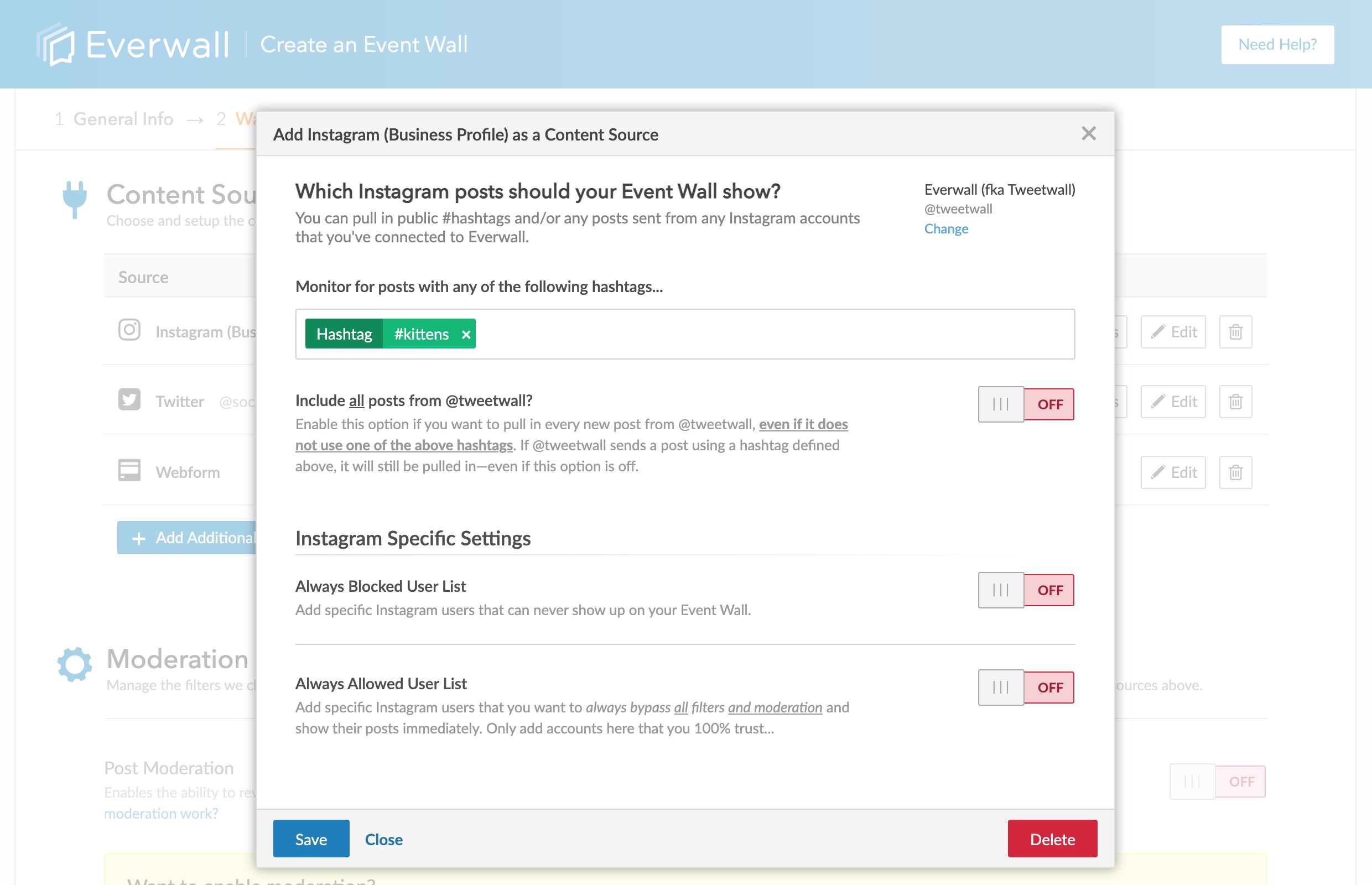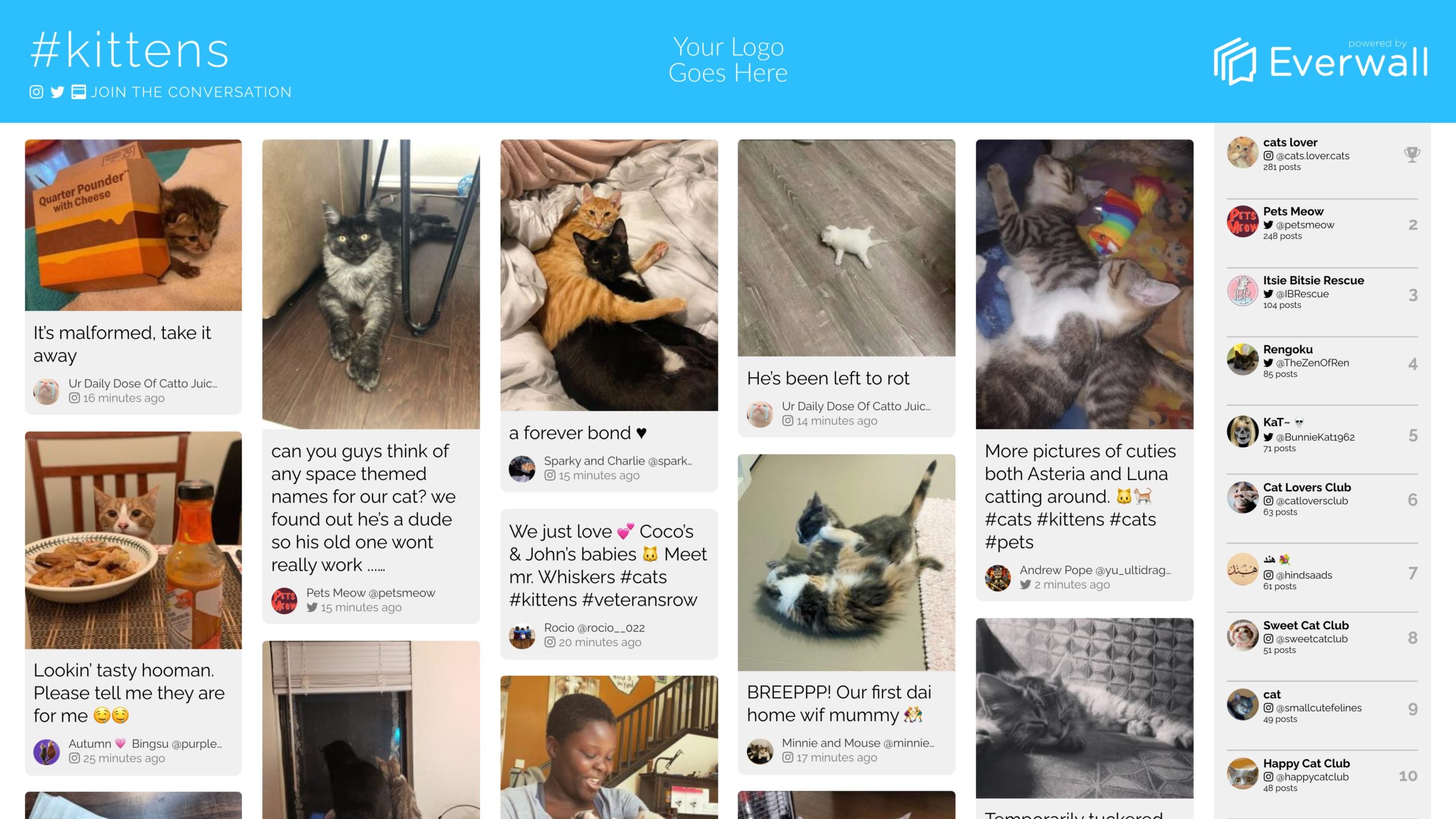 Show Instagram Alongside Other Socials, Like Twitter, SMS, and more.
With Everwall, if you want to show Instagram and Twitter at your event, it's a breeze—in fact, by default that's how we do it. Any content sources you setup can be displayed together on one social wall.
With Everwall you get more than an Instagram Wall, you get a true Social Wall.
You control which posts are shown.
All Social Walls on Everwall include filter-based moderation. Or, if you need it, you can add full moderation.
Whether you enable full moderation or not, you can always remove posts at any time, or even add other Instagram posts that didn't use your hashtags, by using our Import feature.
We provide—at no additional cost—a profanity filter, a keyword filter (so you can block posts using any keywords you want, like competitor names), hashtag count filters, and even content type filters.
And, moderating is easy… really easy. You can do it from any computer or mobile device.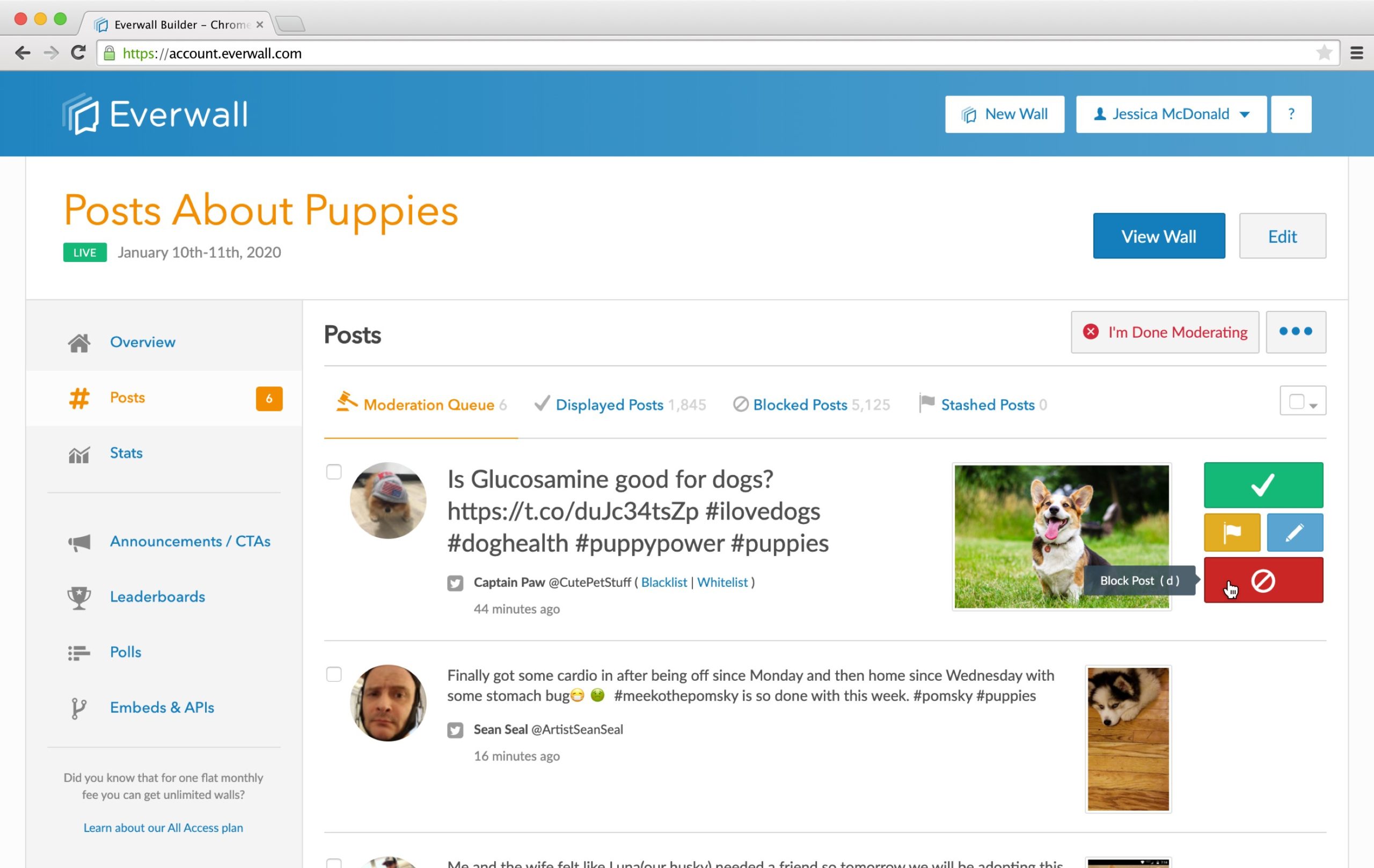 Tens of thousands of companies trust Everwall for displaying social media at their events.
Here's just a few.

Truly Reliable
Never worry about your social wall—it's truly a set-it and forget-it thing. Lose your Internet connection? No problem, it will automatically fix itself when it comes back up.
Completely Real-time
Like everything else on Everwall, SMS messages are displayed on your social wall in real-time. As soon as they're sent, they're checked, and then displayed (or added to your moderation queue).
Leaderboards
Show the top participants ranked by post engagement, times they mention your hashtags, or by how many followers they have. Your guests have never been so engaged at an event.
Learn more about what we offer.
No matter what your social wall needs are, we've got you covered.
Ready to start building your Instagram Wall?
It takes less than 10 minutes to create your own fully customized Instagram Wall.