Everwall Direct is for integration partners.
If you're here at this page because you were asked to provide an "Auth Code" and "Permaslug"—then, congratulations, you've found one of our integration partners.
The partners that use Everwall Direct are photo booths, event apps, and more, and it lets them post directly to your social wall without having to go through other social services—like Twitter or Instagram.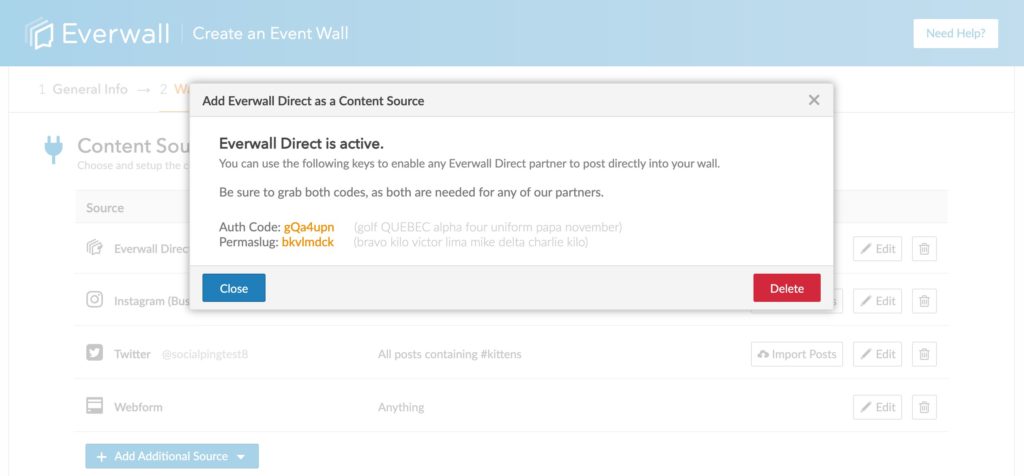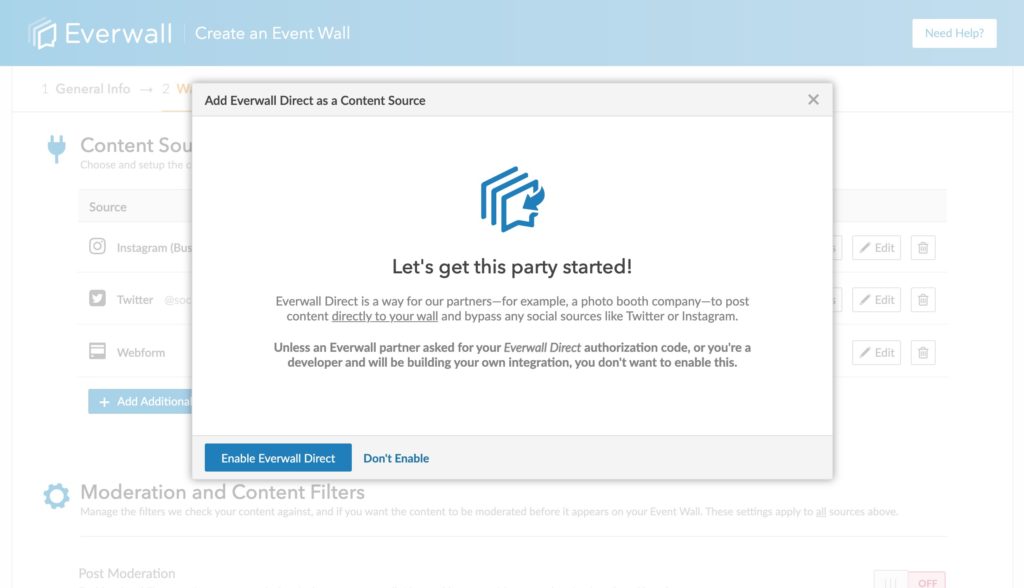 Adding Everwall Direct to your Social Wall is easy.
Edit your social wall, and go to the Content Sources screen.
Click on Add Additional Source, then Everwall Direct.
Finally, click on the Enable Everwall Direct button.
That's it! You'll now see your "Auth Code" and "Permaslug" so you can allow the integration.
Are you a developer wanting to integrate?
Everwall Direct is a partnership between you and Everwall.  We don't just let anyone in.  Let's chat!